HUMM Morocco 2015
H

orizons

U

nlimited

M

ountain

M

adness – Morocco – 13-16 May, 2015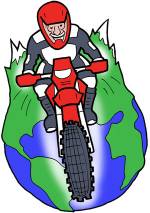 The HUMM is a unique three-day, off-road motorcycle orienteering/geo-caching event near Ifrane in the mid-Atlas mountains of Morocco. Test your map reading and navigation skills, find hidden secrets and enjoy the fabulous riding. The trails and roads are amazing, the scenery is breath-taking, and the people are wonderful – so come on down with your friends!
And for those of you who would like to bring along your non-riding spouse / significant other, Ifrane offers lots of activities nearby, from spa/massage to souq shopping and a large national park to explore!
What is it?
This is the 6th Annual Horizons Unlimited Mountain Madness (HUMM) event. For 2015, we have moved from the Spanish Pyrenees to the Mid-Atlas Mountains of Morocco. It's now a full 3-days of riding, and the most fun you can have on two wheels 😉
"The best day's riding ever!"
"Ranks among the top ten 'best fun' biking experiences!"
This event is presented in partnership with Patrick Trahan, who laid out the checkpoints. The HUMM event map is in the mountains, and NO SAND is involved!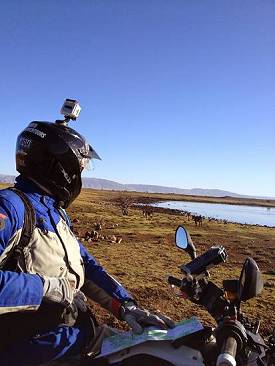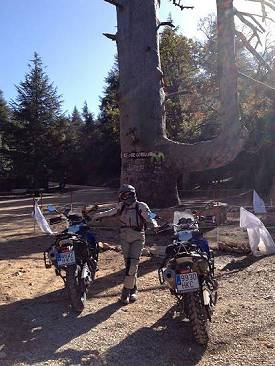 There are TWO off-road classes for dual-sports or trail bikes (must be street legal):
1 – Dual-sport off-road, all bikes over 645cc with off-road pretensions
2 – Dual-sport off-road, all bikes under 645cc with off-road pretensions
Bikes need not be dedicated off-road specials but need to have a vague predilection for the dirt. So GS Adventure yes, Electric Glide in Blue, no. Knobbly tyres a plus but by no means essential.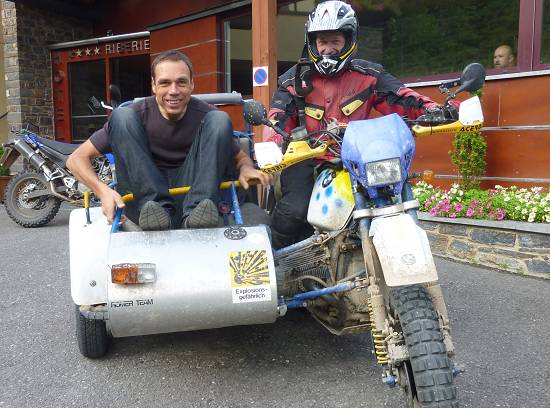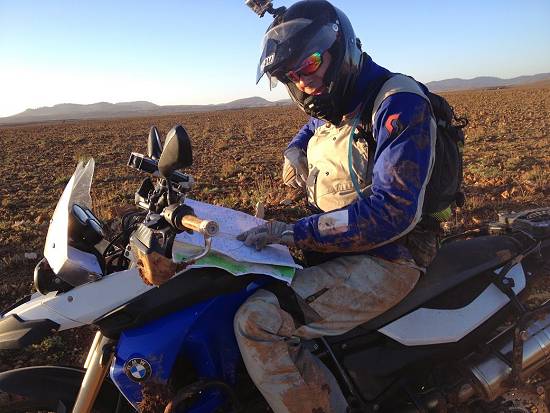 The trails have been heavily reconnoitered and tags have been affixed in stunning locations. Teams must record specific information from the tag.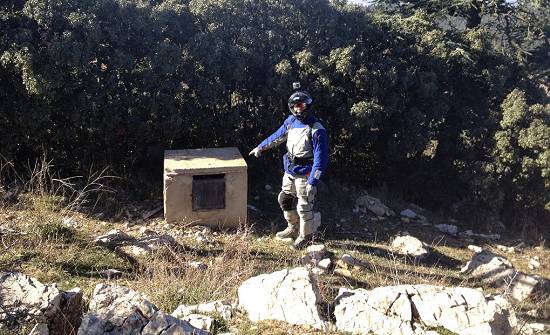 Each team gets the same map and a checkpoint booklet on Day 1. Each checkpoint gets its own page with a clear description of its location and a map reference. Crucially, the booklet is not a roadbook. No two teams ever take the same routes, there is no course as such. So you're never following a string of riders down the same dusty course!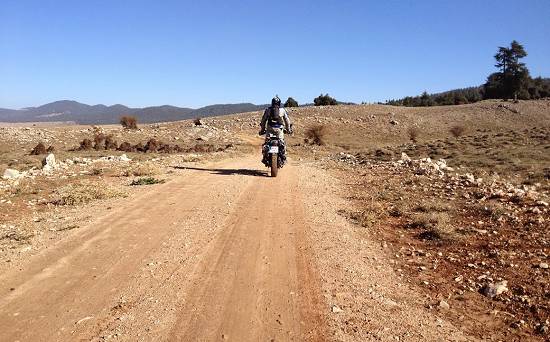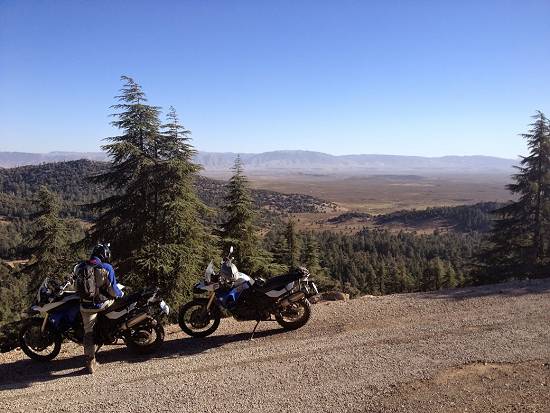 Event Schedule
13 May 2015
Arrive on site at the Perce Neige Hotel
Check in with event HQ. Room assignment. Check-in will be open from 12:00 to 17:00
Welcome drink before briefing
18:00 – Event briefing and questions answered
19:30 – Dinner
14 – 16 May 2015
Maps and Booklets with all the check points will be handed out to you at 08:00 on 14 May! You can ride from 08:00-18:00 on Day One if you want, or use some time planning your route and preparing your bike. There is loads of room to do your planning.
Start / Finish Riding Time: 08:00-18:00 every day.
The score sheets are collected after each day's ride, and the team scores are posted.
On 16 May at 18:00 the score sheets are collected for the final time, points totalled and the winners announced and trophies handed out at the HUMM Awards Dinner. A very congenial evening follows!
17 May 2015 – Transfer to airport!
Optional Bike Rentals
Bikes will be available to rent from Wilderness Wheels at the venue.
KTM EXC 450 (2010-2012) or KTM 690
Price €500 Euro for 3 days (of event)
€170 Euro per extra day
Full payment is required in advance of the event.
Limited bikes available, advance booking is essential.
For all terms and requirements and to book, start here.
Ship your bike down
FROM THE UK
James Cargo is offering a service from the UK:
To and From their London Heathrow terminal.
Collections can be made from across the UK for additional fee.
Leave UK end of April, return in June.
Small trail bikes £835 (incl VAT)
Larger trail/touring bikes £910 (incl VAT)
If enough takers, price will drop.
Facilities for a Fantastic Event
Ifrane
HUMM Morocco 2015 is in Ifrane, at 1,700 meters in the Mid Atlas Mountains. Ifrane is one of the most beautiful places in Morocco, and was recently voted the second cleanest city in the world!
Things to do in Ifrane (for non-riders)
The Michlifen SPA. One of the best SPAs of Morocco. Everything is possible from normal Massage to Hamman and pools.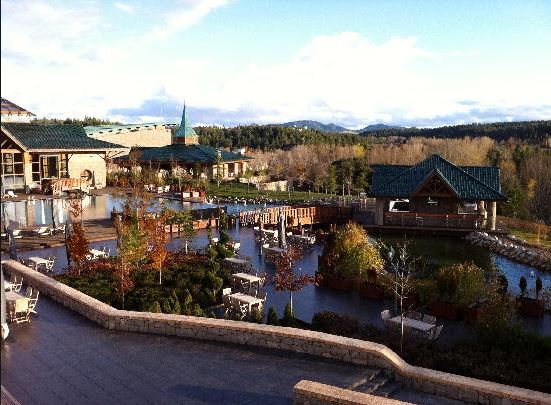 Centre-ville. The newer part of the city. Here, you can find the center for tourism, the iconic Lion statue that many tourists like to take pictures next to, the lake and park, and a number of restaurants, cafes, and convenience stores.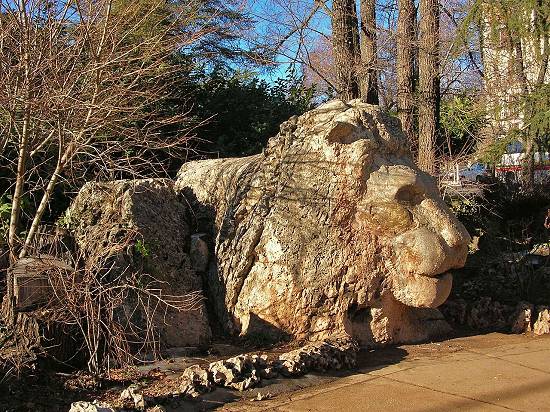 Marché. The marché or souq, open every day, is where the locals buy their supplies. Anything from books and electronics to meat and fruit can be bought here. There are also many restaurants of varying quality and price. Also traditional carpet and other souvenir can be negotiated here.
Source Vitel. A series of waterfalls, some of which are found inside the forests of Ifrane, others which you should take a taxi to.
Ifrane National Park. Covers 53,000 hectares and includes among its many natural wonders the famous cedarforest, the largest in the world.
Accommodation
We have booked 2 hotels in Ifrane.
Lonely Planet: "A pretty accommodation option situated about 200m southeast of the centre in garden surroundings. The rooms could be a bit bigger, but they're very comfortable and come with satellite TV and bathrooms.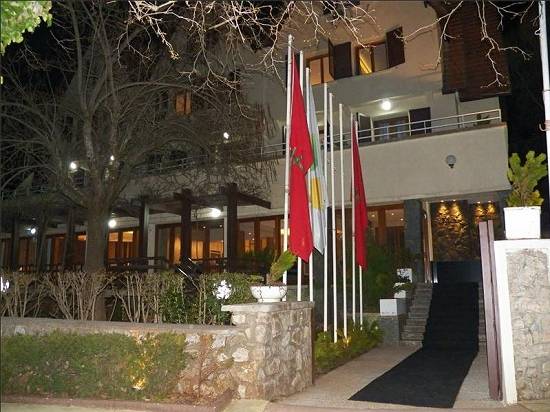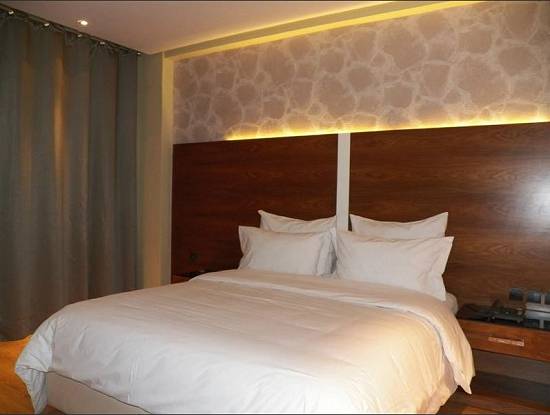 Some have a balcony, and those at the front can be a bit noisy. The licensed restaurant is a good dining option (set menus Dh150). The shop in the lobby sells paintings by local artists. Our independent authors have visited Hôtel Perce-Neige and selected this as one of our recommended hotels in Ifrane." Read more.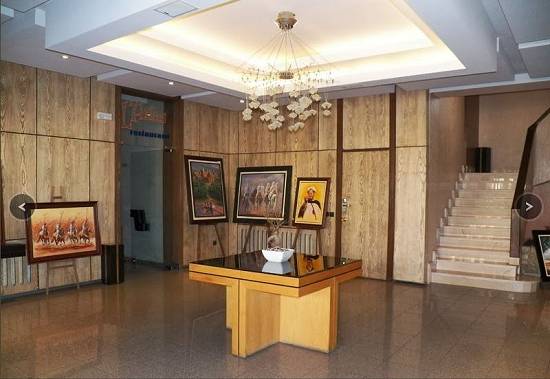 Grand Hotel
The Grand Hotel Ifrane is one of the oldest hotels in town, but is under renovation and should be nicely spruced up by the HUMM date!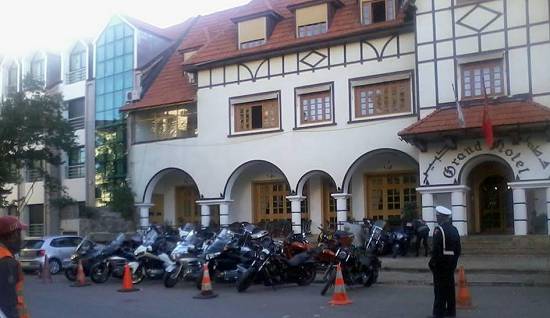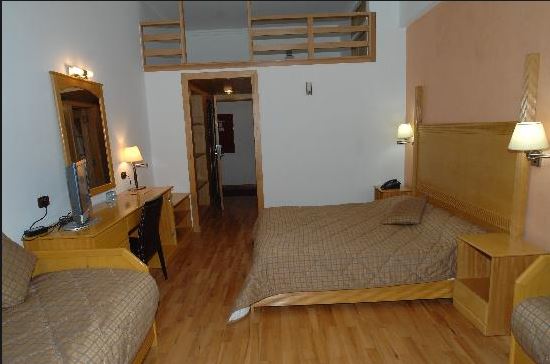 Rules of the HUMM:
You must ride in a team of 2, to a maximum of 5 people, (minimum two bikes) so be sure to put together your team before registering as we need the names of all team members. If you cannot find someone to team with, go ahead and register for the event, note that you do not have a team partner, and we will match you with someone with a similar bike and riding skill level as best we can. Several past winners were matched up by us!
Prizes will be awarded in two classes:

Under 645cc off-road
Over 645cc off-road

Mixed off-road teams have the good and bad of each class to deal with, so can choose which class to be in.

Two-up teams are ok, but there must be another bike in your team. We don't want solo bikes out alone. If we have enough two-up registrations we will have a two-up class. Sidecars, quads – two vehicles in a team!
Team mates must ride together at all times! If you separate for any reason other than one bike is broken down and stopped or one rider is injured, and the other rider is going for help, you will be disqualified.
No GPS allowed! You CAN carry a GPS or Smart phone for emergency use, but it will be SEALED in a black plastic bag, and if the bag is opened, you are disqualified. "Dumb" phones with no GPS capability will not be sealed, so you may wish to carry one for non-emergency use.
Start / Finish Time: 08:00-18:00 every day. You must check out and check in. Late returns lose points – really late returns lose lots of points! All team members must return together.
Each checkpoint has a points value in direct proportion to how far it is from the hotel, with a few points values tweaked for difficulty. The HUMM is all about spending three days navigating your way around the mountains visiting plaques and seeing as much great scenery as possible.
Obtaining checkpoint info from another team is grounds for disqualification. In the event of a dispute or challenge, a digital photo of all team members at a checkpoint will be required to verify the team has been to the checkpoint.
The HUMM Event Fee includes:
Three full days of superb riding in the mid-Atlas Mountains of Morocco!
Map (one for each team)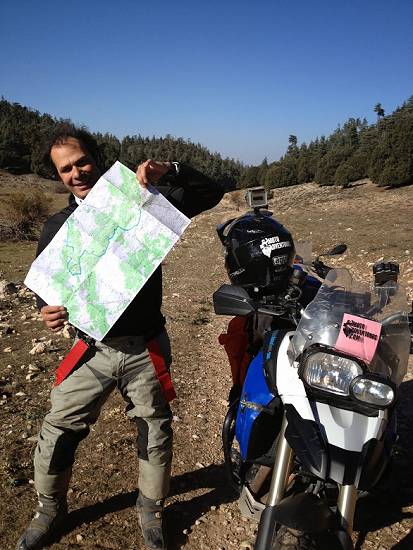 Event book (one for each team) – example pages:
Trophies for all members of the 1st, 2nd and 3rd place teams in each class where there are sufficient entries.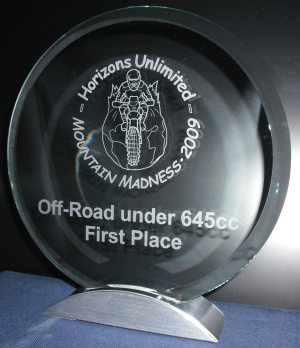 Certificate of completion for all finishers suitable for framing and mucho bragging rights!
HUMM Support Package, to retrieve you and your bike in case of breakdown or accident out on a trail or on the road. This service is provided by Wilderness Wheels Morocco using trained mechanics and

medical technicians who can provide first aid and

medical evacuation to the nearest suitable facility.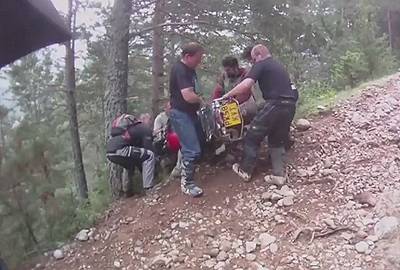 The Support Package is INCLUDED in your entry fee, and includes:

SPOT tracking monitored by the support team

Recovery to the hotel, workshop facilities and tools at the hotel (consumables must be paid for, if used)
Medical Assistance – using Wilderness Wheels 4×4 vehicle and medical equipment, injured riders will be stabilised and recovered to the nearest suitable facility for medical care where feasible. Their bike will be recovered to the hotel should they be unable to ride.
Note: Bike retrieval cost can be very high, so we think that this is a very valuable service.

HUMM Commemorative synthetic riding t-shirt, €25 value and only available to participants.
Buffet style awards dinner on last night.
Welcome and end of day beer/soft drink.
HUMM 2015 PRICING

Includes Map and Event Book for each team; Certificate of Completion, Commemorative T-shirt and Support Package as above for each Rider and Pillion; Awards Dinner included for all attendees including Non-Riders. Accommodation and all other meals priced separately. Early bird pricing for registration fee only.

Pre-Register & Pay between:

Rider

Pillion

Non-Rider

15 Oct – 31 December 2014
€295
€235
€75
1 January – 31 March 2015

€375

€300

€95

1 April 2015 to close of registration

€450

€365

€115

NOTE: There is no 'On the Day' pricing – you must pre-register to enter! Space is strictly limited.
ACCOMMODATION & MEALS

Accommodation is 'Half Board', that is Breakfast and Dinner are provided. Accommodation pricing (per person, double occupancy) is as follows.

Event accommodation package – 4 nights Half Board
€280
Single supplement – 4 nights
€80
Each additional night
€70
Single supplement – each additional night
€20
Important: Registration closes when we are FULL!
And yes, we will REMOVE the registration form and post a note when we're full and registration is closed.
Press and potential sponsors, please contact us here.